Posted by: bulaste

Mail author
02/28/2012, 20:54:05
Thanks Will for showing some interest & showing your beads.
I've tried to get some closer shots of the etching it's difficult the beads are quite small 6-10mm mostly.
Here we have a bead also with lines turning black but it may not show up on the dark surface of the bead itself.
Another shot of a bead I pictured earlier there is a chip on the bottom edge of the eye you can just see the grey of the stone in the bottom corner of the chip, the etching on some of these beads is thicker than usual almost like a pottery glaze in a couple cases but it also penetrates into the stone as you can see (hopefully) in this pic.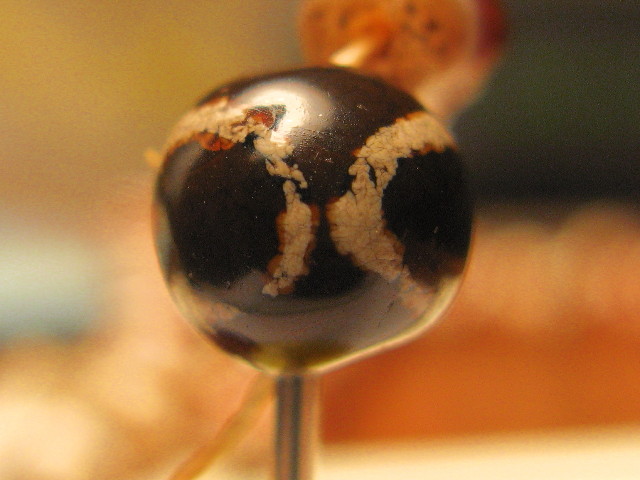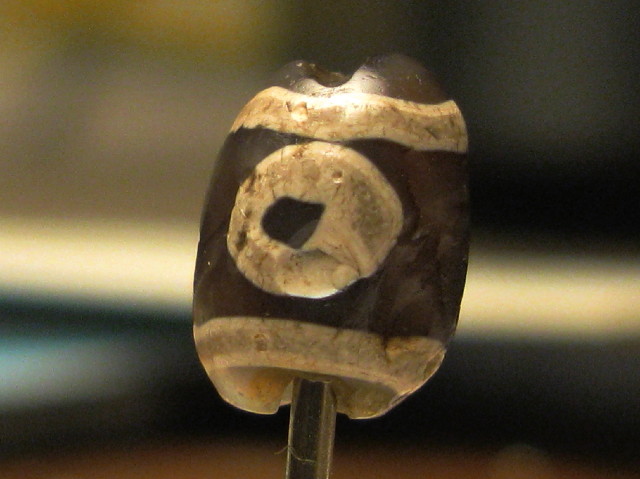 © Copyright 2013 Bead Collector Network and its users
Followups