Posted by: bulaste

Mail author
02/29/2012, 10:00:37
Here's a couple more, I tried to get a good close-up of the etching for you Will. The etching or decoration on many of these beads has taken a sort of shattered or crazing effect that may be what led you to say the etching looks crusted on top of the bead? The crazing effect is more pronounced on the beads with a higher jasper content. The jasper portions of the beads also weathered differently over time they look brand new in places.
Actually I have been contacted by another member who says they are new reproduction beads but I am so far convinced otherwise.
The crazing effect of the etching does look quite similar to the newly produced beads with so-called dragon veins, sometimes dyed to create an aged effect.
Also a faceted polka dot bead, I've only seen a couple of them before.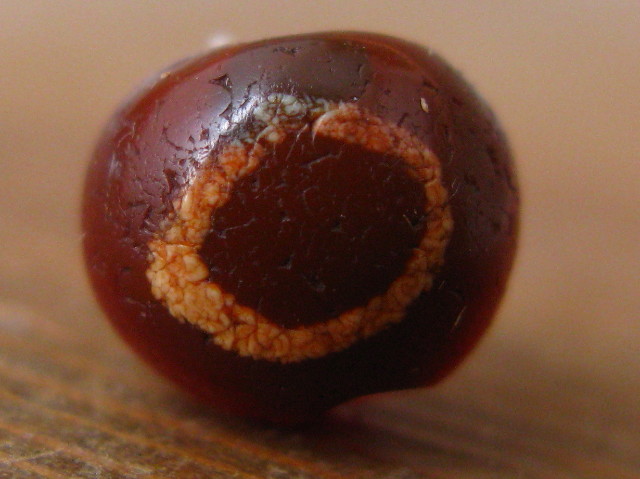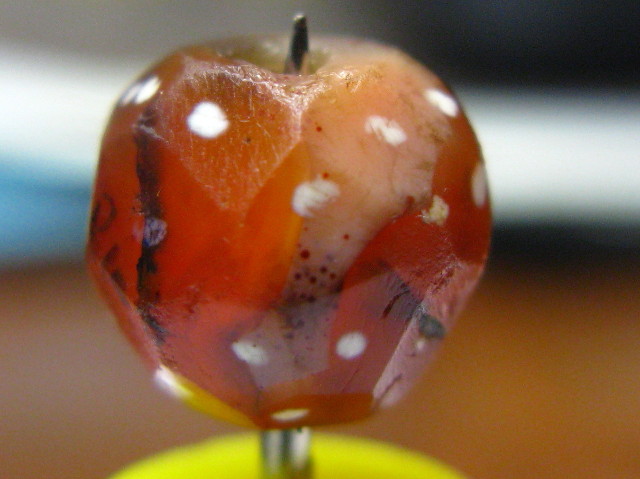 © Copyright 2013 Bead Collector Network and its users
Followups