Posted by: nishedha

Post Reply
09/29/2021, 11:42:44
I got these beads today. They are aprox. 18 to 16 mm. The holes are about 5 mm.
Their design intrigued me, the designer in me felt challenged.
They have been smeared with a yellowish powdered ocher that is easely wipped out with a damp cotton, and fills the many holes on the surface (I guess from air bubbles).
In some places, specially around the holes,the green translucency of the glass can be seen.
Here and there a scar is left by the trailing tool used to make the decorative feather.
I would like to know whether they have been recently made in Java. Where and when, otherwise?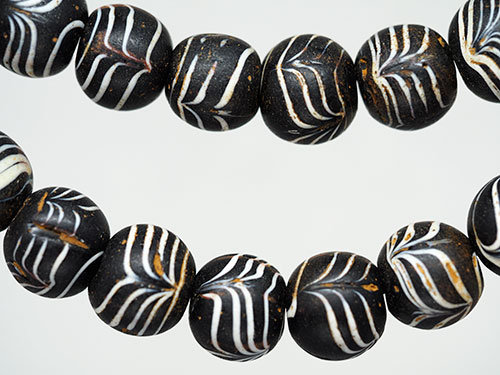 Modified by nishedha at Wed, Sep 29, 2021, 11:44:57
Copyright 2021
All rights reserved by Bead Collector Network and its users
Followups