Posted by: stefany

Post Reply
09/08/2020, 02:54:01
i got these some years ago and didn't note the information...
they are a real old rigid mix of stone and bits of rust-coloured gravel.
the holes are part of the mix, not drilled later.
i had thought they were Caddis fly worm tubes but very irregular and not white...
could be volcanic lava? they are rough and heavy...
hoping someone here knows?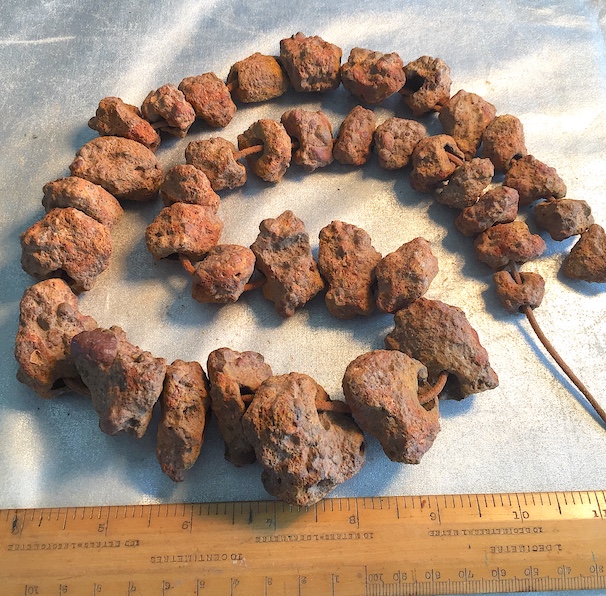 Copyright 2020
All rights reserved by Bead Collector Network and its users
Followups