Posted by: floorkasp

Post Reply
05/08/2020, 00:32:05
On another card that has all porcelain beads, there is actually a reference and a sketch of 'rosetta beads'.
It seems like it might be a sketch for the order of a specific bead (not the beads on this card). The handwriting is hard to read, but here's what I came up with.
They ask for an 'imitation Rosetta bead' in porcelain, hollow, with a glossy finish.
The colors from the inside out should be white (not sure of the handwriting), red, brown, blue. And the name of Tiefenbach is also mentioned.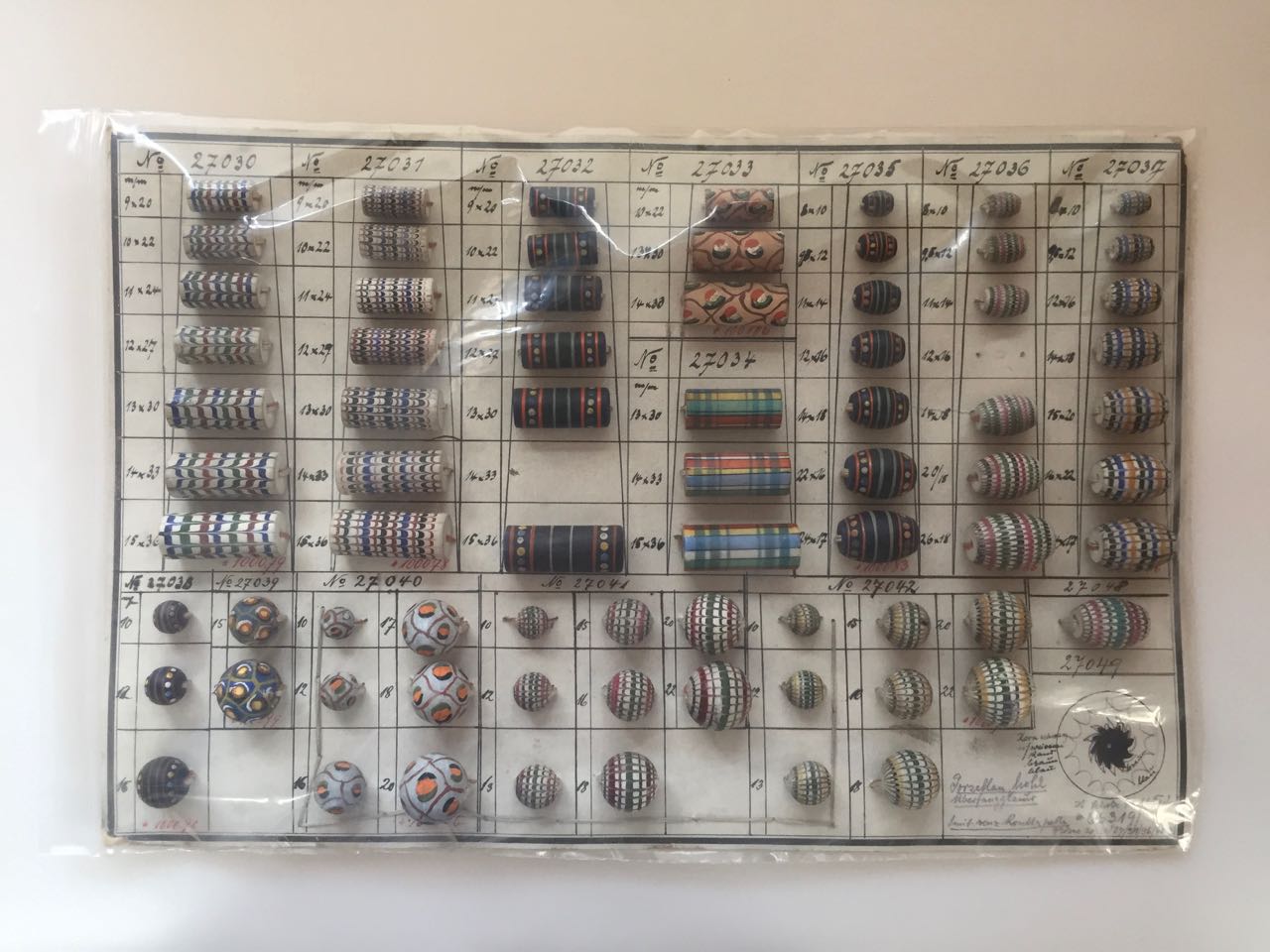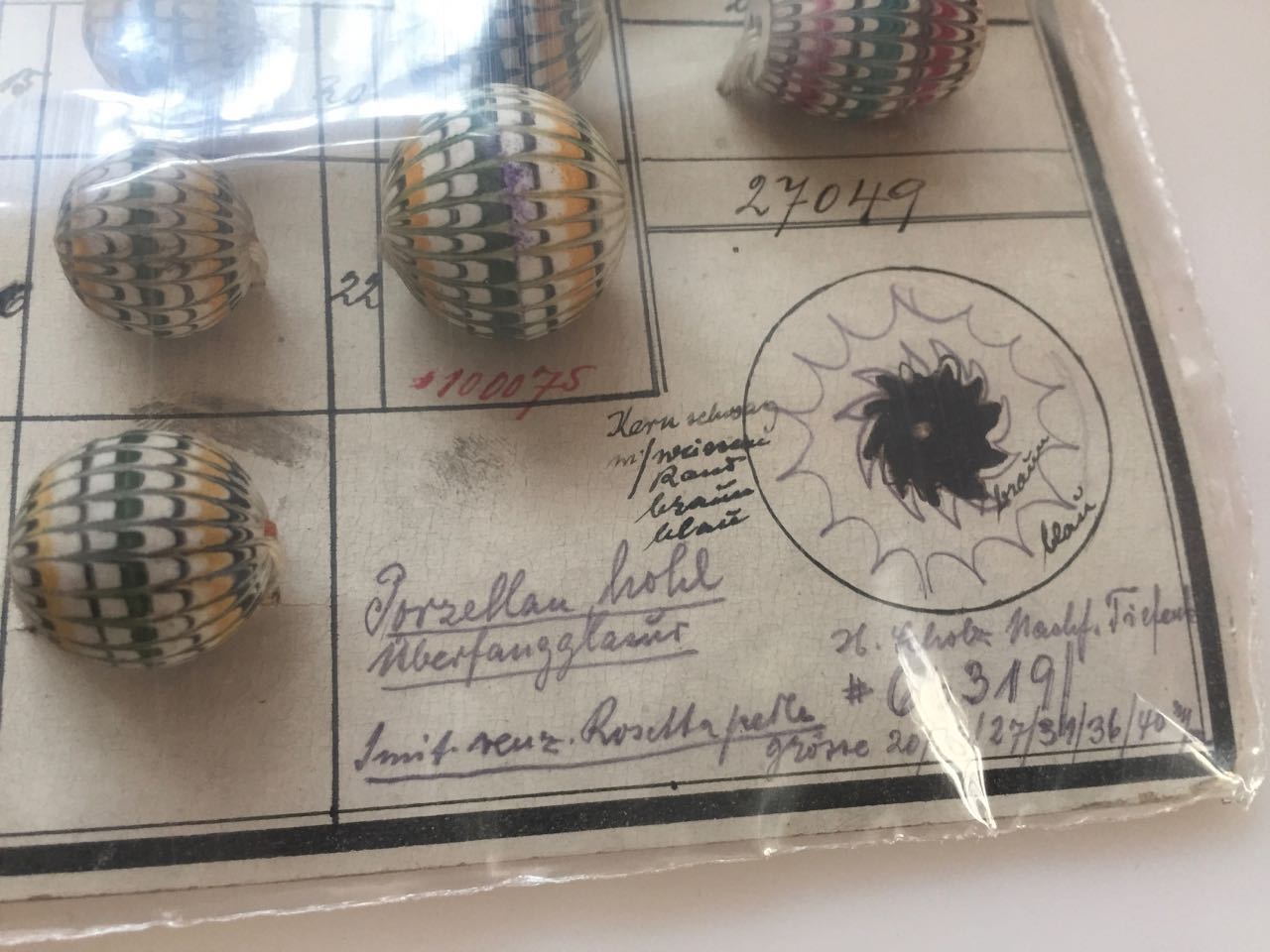 Copyright 2020
All rights reserved by Bead Collector Network and its users
Followups