Posted by: stefany

Post Reply
05/08/2020, 05:01:33
this is a slide from my Istanbul presentation in 2007 - all Chevron "Tributes"-
and there are 3 glazed ceramic beads from the Nairobi strand-one smaller one just to the right of the centre top, and near the Krobo beads slightly left of centre at lower edge. no 3 is near the right edge.
their blue outer layer is striped rather than solid.
one more that appears similar near the centre is more spherical and is actually painted plaster of some kind.
in the top right corner is a ceramic chevronesque toggle with 2 holes, made in Peru!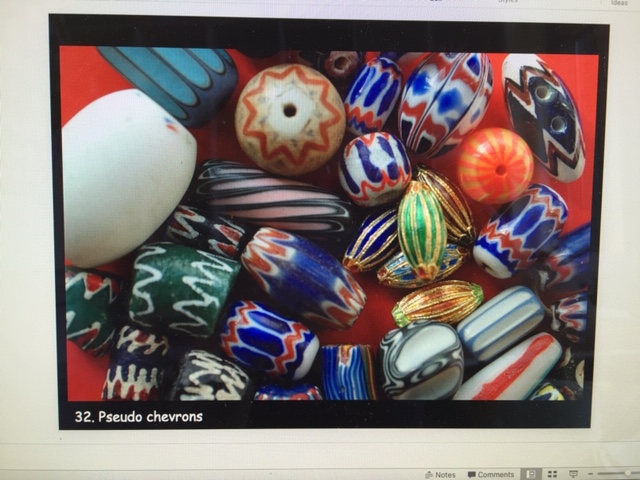 Copyright 2020
All rights reserved by Bead Collector Network and its users
Followups