Posted by: floorkasp

Post Reply
04/29/2020, 02:58:28
This picture is taken at a market stall in Beijing in 2018. They sold only modern beads made in China.
I understand you said they are not recent production, as they were collected 30 years ago. This means that either the information from the collector is incorrect for whatever reason. Or it means that the beads in this market stall are copies of beads that were made earlier. The technique and the colors seems so similar that it would still make me think they were Chinese production. They even include the aventurine and the tiny bubble in the middle of the flowers. (This is difficult to see in the smaller picture, I can send you the original) However, you state that lampwork beads like this were not made 30 years ago. So that still makes it puzzling.
It is also possible that the beads I show are copies of earlier made Japanese beads. When I visited the village in China where a vast number of lampwork beads are being made, I saw many very good copies of both Japanese and other bead styles.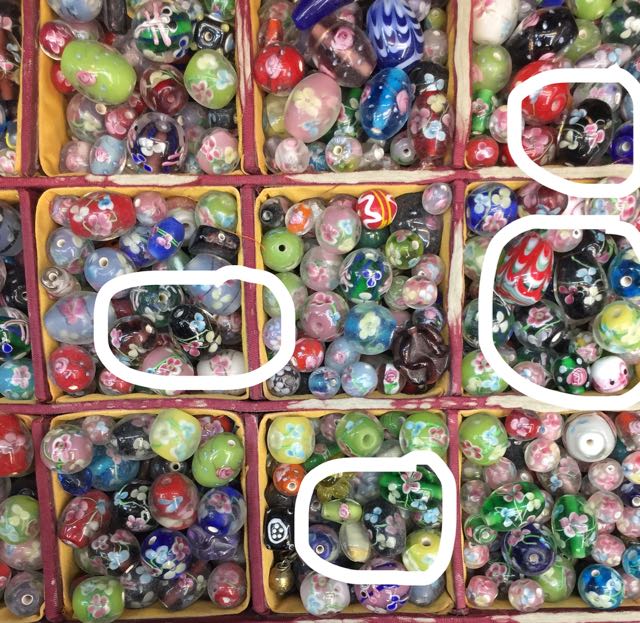 Copyright 2020
All rights reserved by Bead Collector Network and its users
Followups