Posted by: stefany

Post Reply
09/27/2020, 09:26:18
i bought this sample card in a London antique market in the '90s. no provenance.
24 examples- 3 types, 8 colour ways of each.
later i found a single bead identical to one of these in New York for $1.50 -the retailer thought it was from a Phillippines wholesaler called QX !
the beads are very light. formed from some kind of pulp like cotton or paper waste mixed with hard plaster or gesso then thickly coated with metallic paint or coloured varnish. they are freely shaped not moulded. Because they are light i guess they may have been for furnishing trimmings such as lampshade fringes or maybe for theatre costumes? they are stitched securely onto the card with nylon monofilament fishing line.
Copyright 2020
All rights reserved by Bead Collector Network and its users
Posted by: stefany

Post Reply
09/27/2020, 09:59:34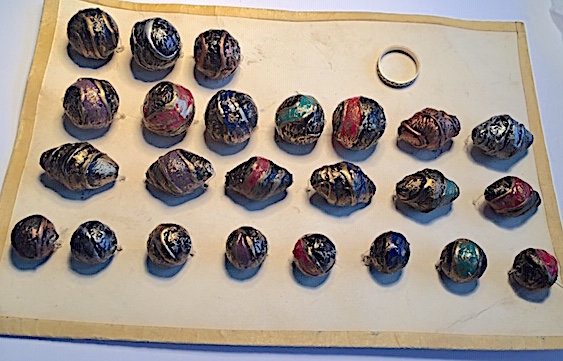 Copyright 2020
All rights reserved by Bead Collector Network and its users
Posted by: stefany

Post Reply
09/27/2020, 10:00:11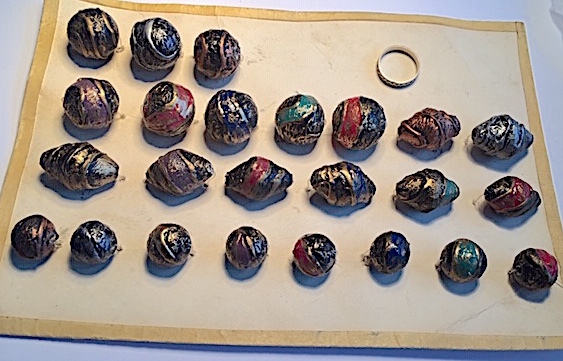 Modified by stefany at Sun, Sep 27, 2020, 10:01:50


Copyright 2020
All rights reserved by Bead Collector Network and its users