Posted by: kika

Post Reply
10/27/2017, 07:40:53
HI Luann
Yes, of course, several pieces of them are weights. But the Sao people has developed a culture of terra cotta. All the people made terra cotta, children with toys, fishermen with weights, women, medicine men, sorcerers...
These terra cotta is different from a site to an other, from a period to an other while they show a cultural cohesiveness. Sometimes, it's impossible to know exactly if it was beads or weights, or toys....
I have some bronze statues which are very strange. I show you some of them.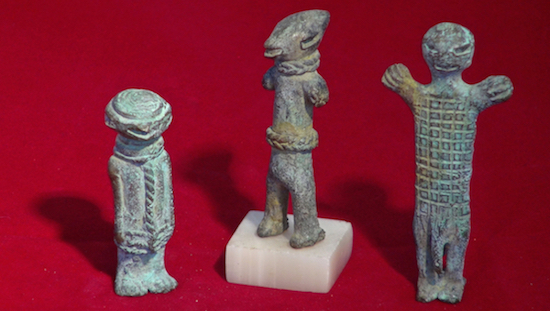 kika
© Copyright 2017
All rights reserved by Bead Collector Network and its users
Followups