Posted by: Luann Udell
Post Reply
02/14/2021, 18:51:46
I bought these years ago. They are "rings" of three beads each. Inside the circular part was a black filling. I have no idea what it was, whether it was intentional, dirt, etc. Frankly, maybe I don't want to know!
When I pulled these out of hiding...er...storage...I saw the black stuff is now covered in a white fuzzy coating.
What the heck is the black stuff? What the heck is the white stuff???
Is there a way to clean the stuff out completely??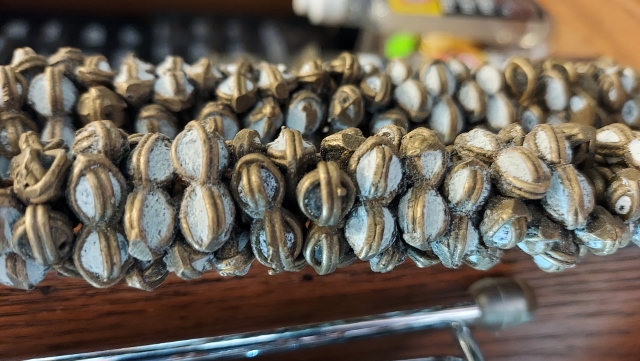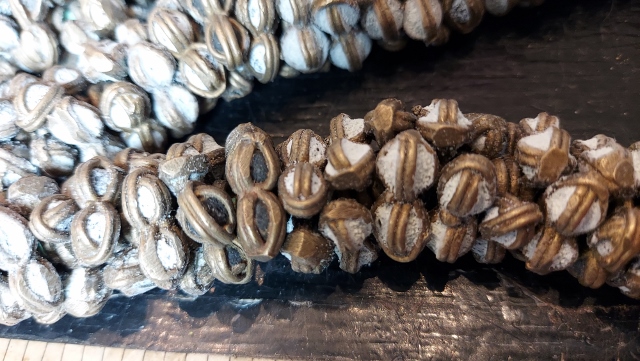 Luann Udell artist & writer Ancient stories retold in modern artifacts LuannUdell.com
Copyright 2021
All rights reserved by Bead Collector Network and its users
Followups