Posted by: redmountain

Mail author
08/04/2013, 07:31:37
the red ring is of agate from Spring autume period the same age as the small turquoise bead
the crystal ring is from 11-13th century for people used as decoration on their head scarf(or be translated as a kind of hat, should be a pair, one missed)
the two eyed beads are at least Han dynasty but not glass something like glazed pottery (faience?)
one agate faceted bead with white cot
two jade belt ornaments (one heartshaped and the lower right)are from Yuan or ming dynasties.
one broken agate piece as specimen (the upper right)
a quauter of a jade pendent could be dated to at least song dynasty also as specimen.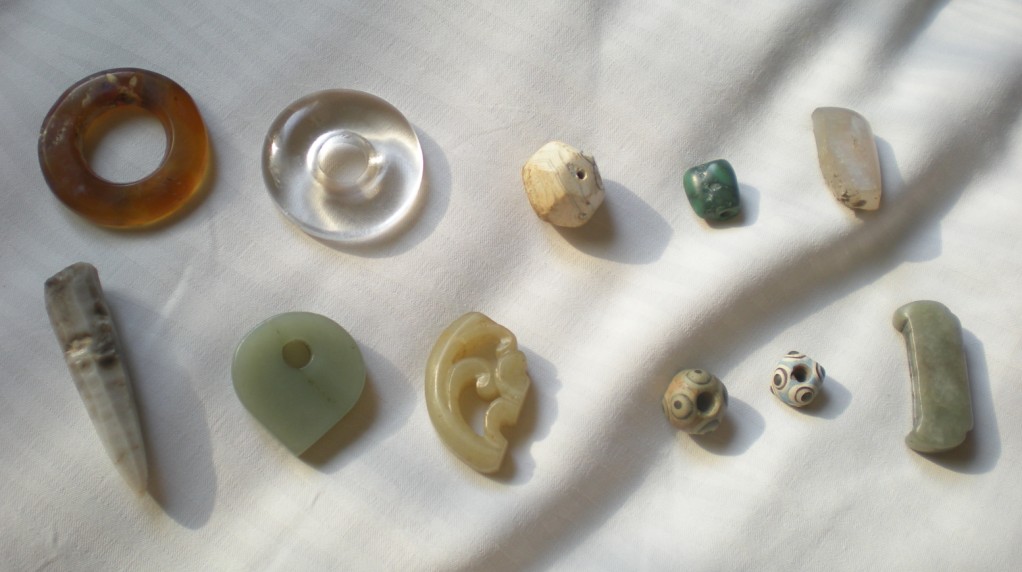 © Copyright 2013 Bead Collector Network and its users
Followups