Posted by: beadiste

Post Reply
10/24/2021, 15:02:10
Found three more beads, that seem to correspond with beads illustrated in the photo on page 71 of Arthur & Grace Chu's book, Oriental Cloisonne and Other Enamels.
The book was published in 1975, so of course these beads pre-date that.
The pictured beads are in black and white, showing a peach, dragon, phoenix, and bat.
The goldfish beads measure 24.5 x 15 mm.
Bead at far left possibly wired by a different artist than the other two beads, judging by the style of background clouds?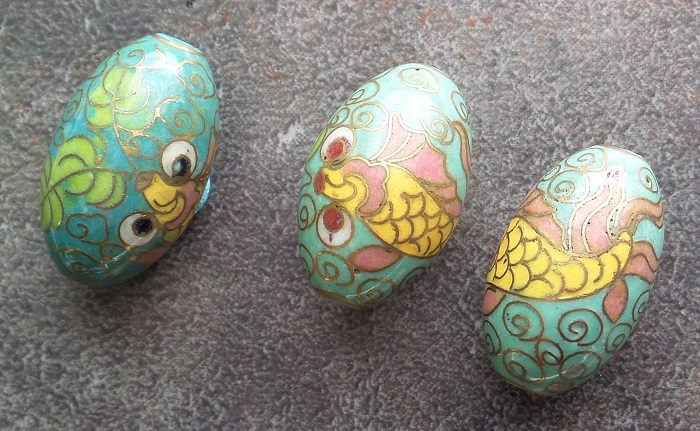 Modified by beadiste at Sun, Oct 24, 2021, 15:03:43
Copyright 2021
All rights reserved by Bead Collector Network and its users