Posted by: floorkasp

Post Reply
09/10/2020, 05:50:23
Together with Hans, I have been working with the archeology department of the University of Leiden on a project. They have two strands of beads that were found in two 6th century AD Merovingian women's graves in the east of the Netherlands.
They want to do experimental research on how the wear on them can teach us more about how they were worn, how old they were when they were strung, and if they were locally made or not.
For this purpose, I have created a set of beads to match the originals as close as possible when it comes to their shapes. They will test these in different ways to see how signs of wear develops on them.
I do not know of any research that has previously been done into signs of wear into glass beads. So my questions to you (on their behalf) are:
- Do you know of any research on signs of wear on glass beads?
- Do you have any information of distinguishing between signs of wear and signs of general decay?
- Do you have any examples of wear on glass beads that you have where you can see that the wearing/stringing method or order has left marks like chips, polished spots, c-shaped dents, flat edges, etc?
Any information would be very welcome!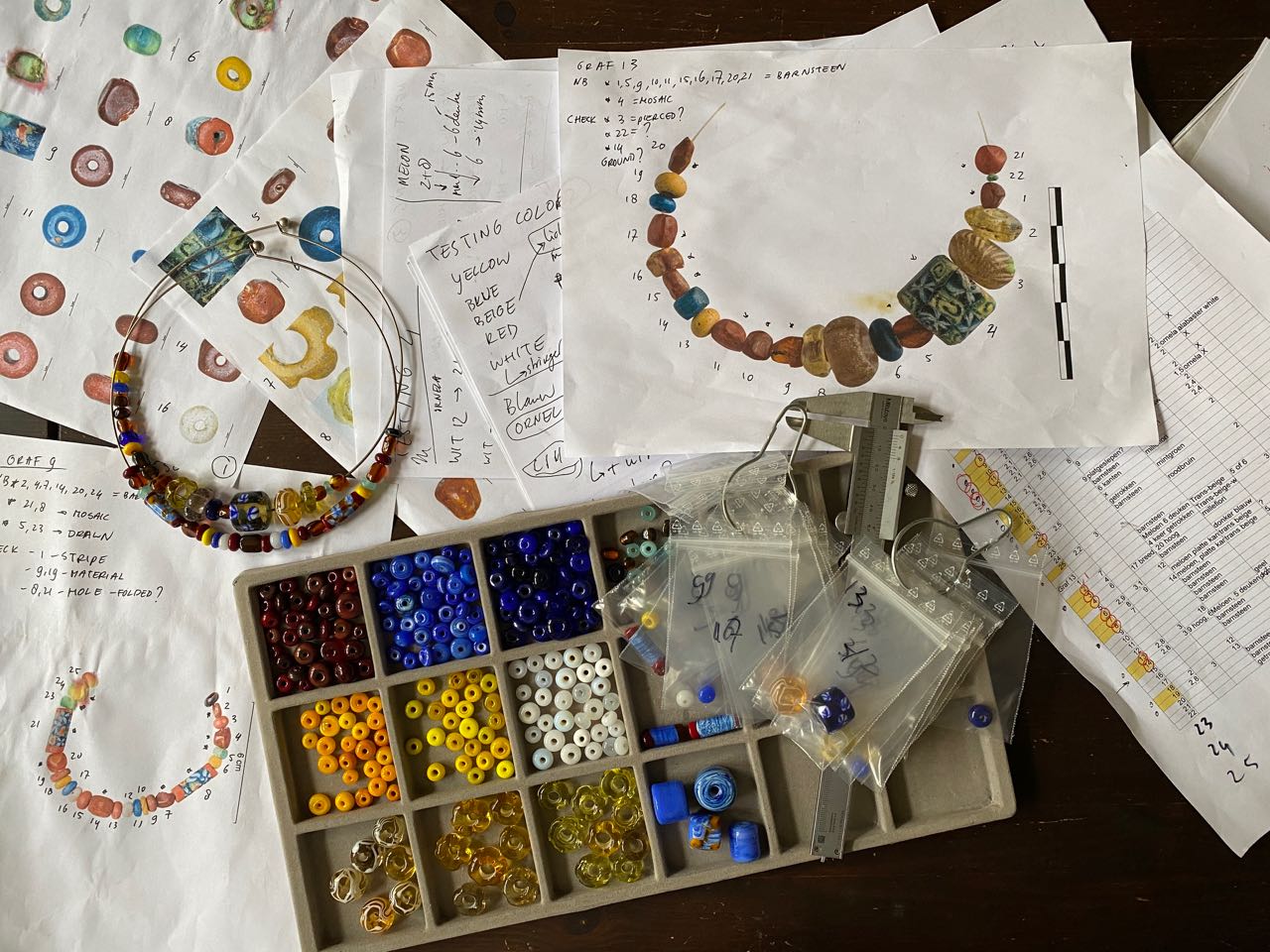 Copyright 2020
All rights reserved by Bead Collector Network and its users
Followups