Posted by: Hans

Post Reply
08/29/2020, 03:17:30
the enlarged black beads gazed back to me!
It seemed each bead consisted of a pair of big facetted insect eyes.
The black beads turned out to be the heads of edible grubs of the sagopalm beetle (Rhynchophorus) or a longhorn (Capricorn) beetle.
The string of beads was collected in the Asmat area on the Indonesian part of New Guinea.
There, the grubs were eaten as a highlight by big collective meals. Maybe the necklace was made after such a collective feast meal. The necklace consists of about a thousand insect heads!
Bon appetit.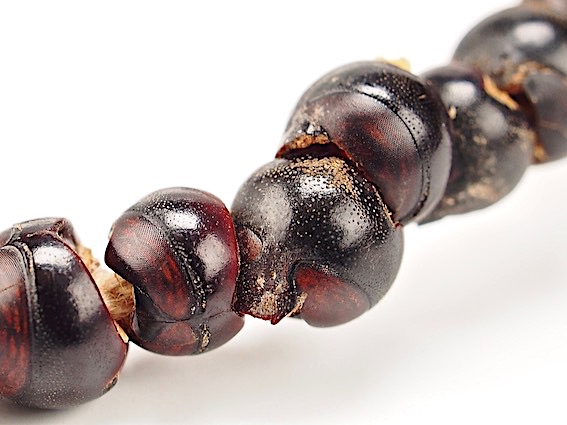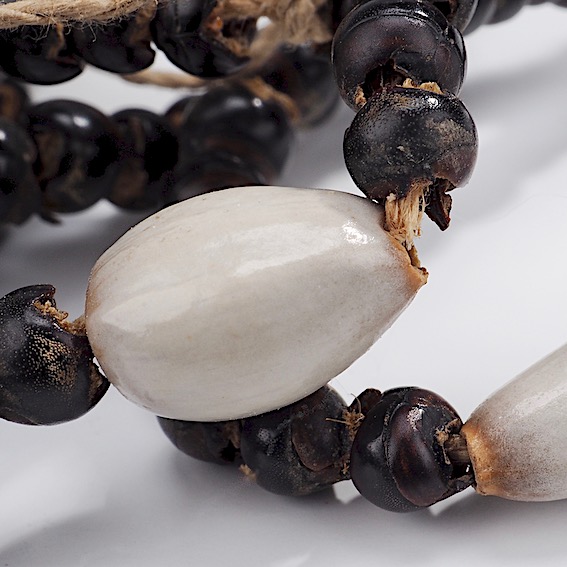 Copyright 2020
All rights reserved by Bead Collector Network and its users
Followups