Posted by: Hans

Post Reply
08/05/2020, 06:51:15
Hi Karlis,
Hereby a sheet from my database with a similar bead in my collection.
As far as I know the bead is from Purdulpur, India and not older as the 20th century. Two different colors of glass moldpressed around an iron mandrel.
I think the god Hanuman is pictured.
If you need better pictures, I can make them and sent.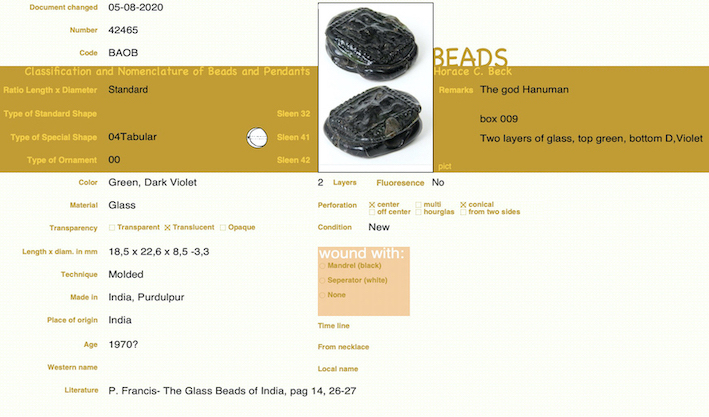 Copyright 2020
All rights reserved by Bead Collector Network and its users
Followups