Posted by: stefany

Post Reply
06/07/2020, 00:04:20
pottery made of swirled clay slips of different colours-
at a pottery set up by Henry Gee in Somerset, UK in 1959, these beads were made which bear lettering on the back: "Protean Dunster G" -mainly table crockery was produced.
i've had these collar necklaces for very many years but only recently found a bit of information about the designer.
the convex/flat backed discs each has 4 holes and works with an interesting threading arrangement - one of the necklaces shows the back but its hard to see the lettering...
has anyone else got examples?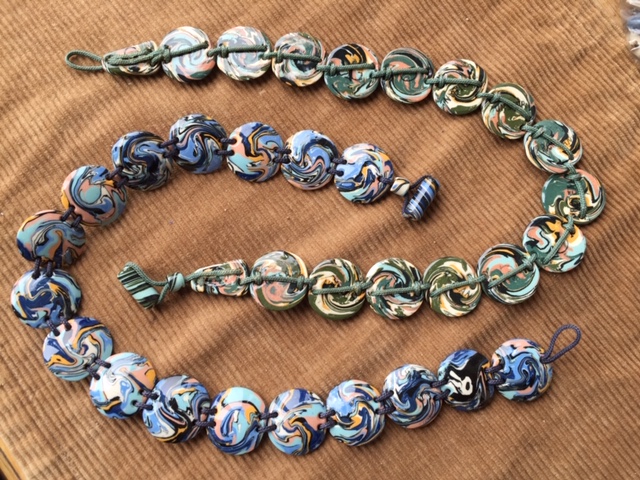 Copyright 2020
All rights reserved by Bead Collector Network and its users