Posted by: nishedha

Post Reply
01/23/2020, 09:34:27
After so long I wish to be present here at the start of this year 2020 with a pic of my latest fantasy.
And yes, it may be considered an actual bead, as far as the gold wire it hangs from goes all the way through it...
The symbolic meaning of the ancient Egypt scarab, secundum Wikipedia:
"The scarab beetle was also called the dung beetle because of its practice of rolling a ball of dung across the ground which it then used as a food source. ... In ancient Egyptian religion the scarab was also a symbol of immortality, resurrection, transformation and protection much used in funerary art."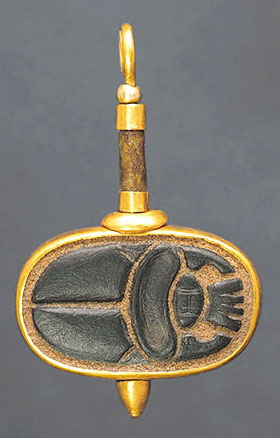 © Copyright 2020
All rights reserved by Bead Collector Network and its users
Followups