Posted by: stefany

Post Reply
09/01/2019, 13:19:37
today found this at an antique fair in London- adding to the idea the beads were intended to weigh down cloths on furniture so they hang well-
the embroidery is in perfect condition, no tears.
there are some separate examples of these beads shown in my book on p.6...
the beads could be older than the linen fabric but don't appear to be an afterthought...
its 42 inches left to right, not torn.
hoping the images will be ok...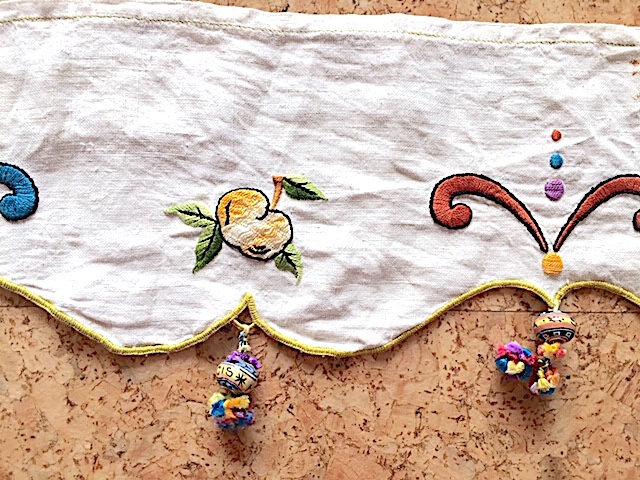 © Copyright 2019
All rights reserved by Bead Collector Network and its users
Followups