Posted by: lindabd

Post Reply
02/28/2019, 08:52:22
Thank you for the knot information!
Your necklace is indeed very similar to mine - though my beads are 1cm in diameter and the strand is 49" long.
I'm attaching images of two more necklaces using square knots, one of carved bone beads and one of MCN carved pit beads. Perhaps both necklaces were put together in early 20th c. ?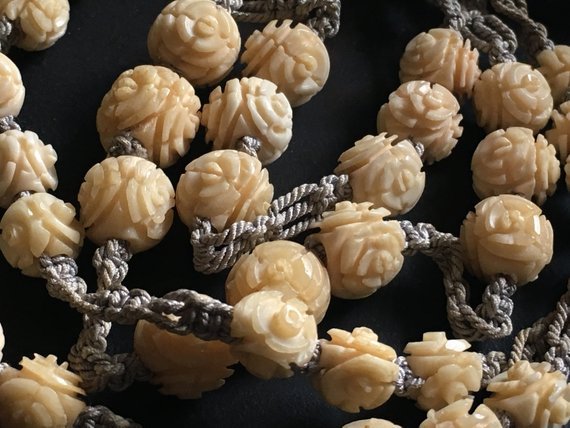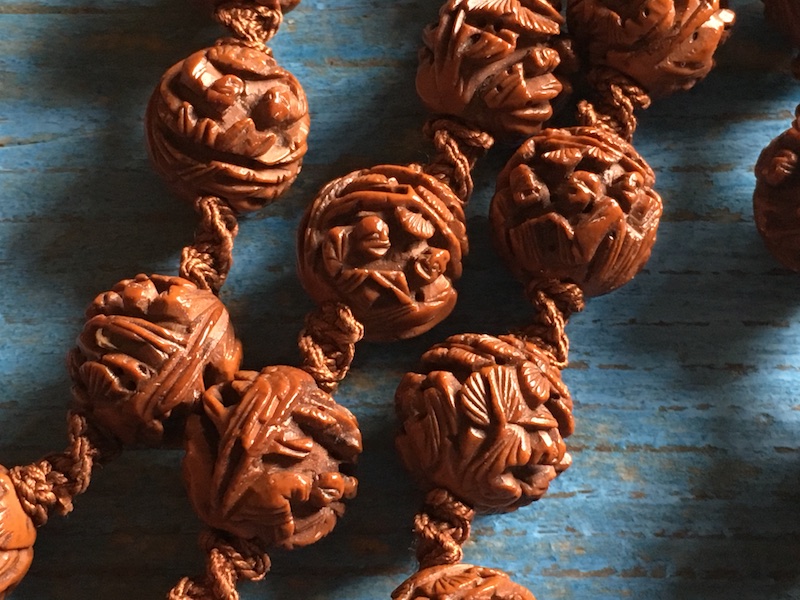 © Copyright 2019
All rights reserved by Bead Collector Network and its users