Posted by: lindabd

Post Reply
05/09/2018, 08:17:40
Hello,
This short necklace contains 4 different heishi bead materials. I seem unable to be confident in identifying them beyond perhaps the red pipestone,
Are the photos clear enough to identify the materials used? There is a greenish, milky shell, a brown shimmery shell and a bone white shell in addition to the red stone.
Many thanks for having a look.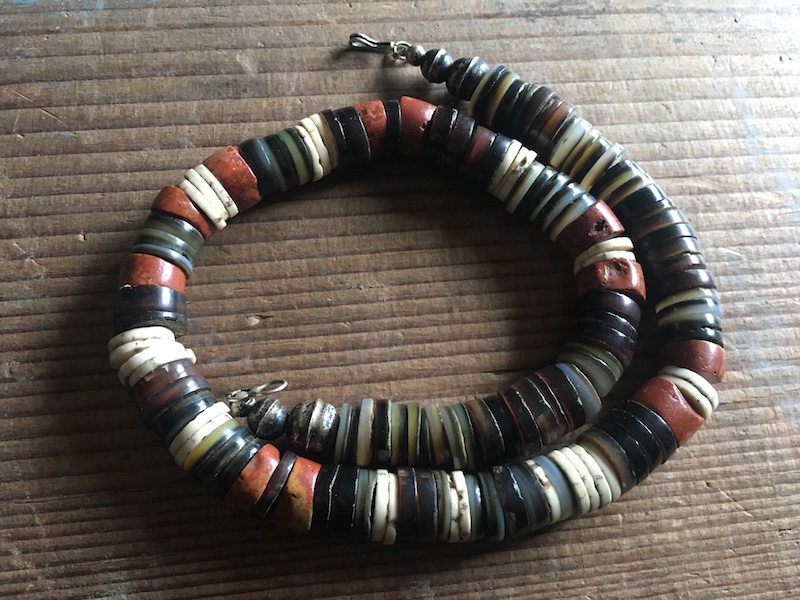 © Copyright 2018
All rights reserved by Bead Collector Network and its users
Followups