Posted by: lindabd

Post Reply
04/16/2018, 14:41:19
When I first encountered this necklace I thought it might have been broken and reassembled haphazardly. Actually though, it is designed to be asymmetric and the necklace is weighted quite well as designed.
We don't actually have beads here. They are links. The wires test for fine silver all of which is quite oxidized and dark. Every joint is soldered.
The enamel colors are clear and vibrant. Surfaces have not been ground.
There is no stamp of any kind that I can find.
Seems to fit in with other older twisted wire objects that have appeared on this site.
Could it be a 1920s item or earlier even? For what market?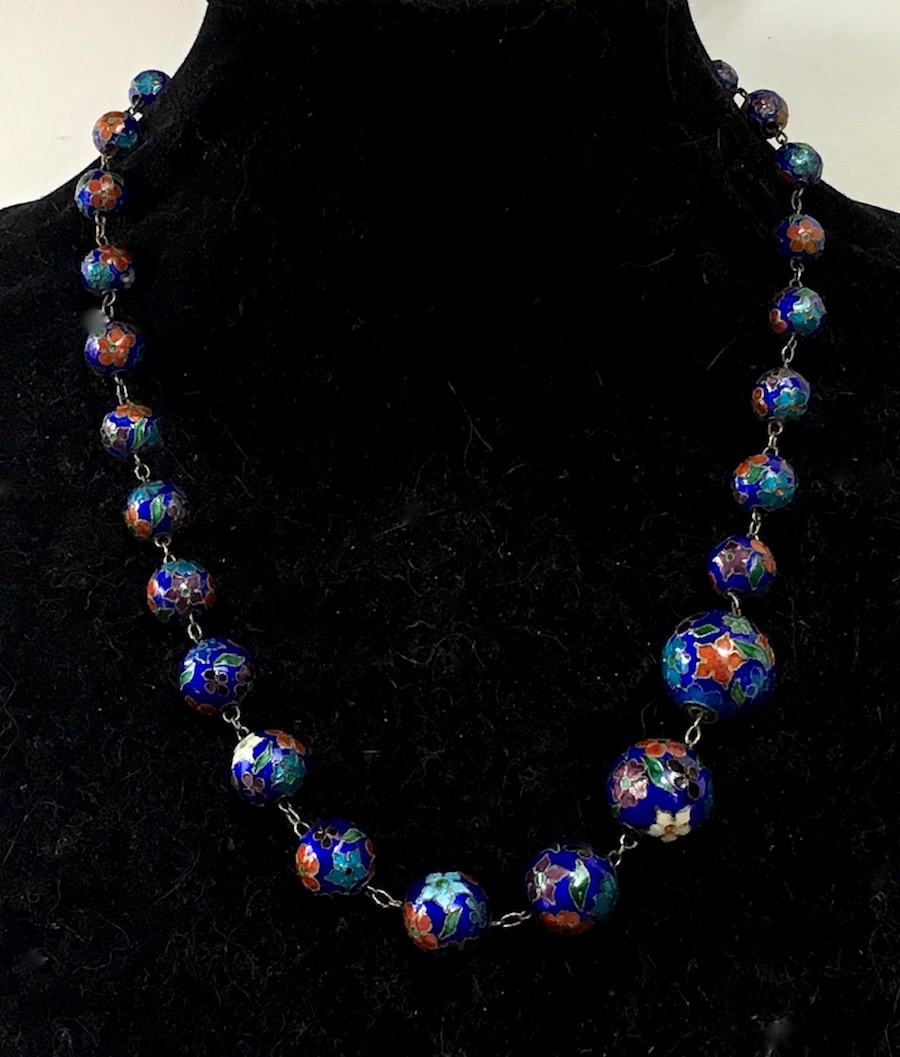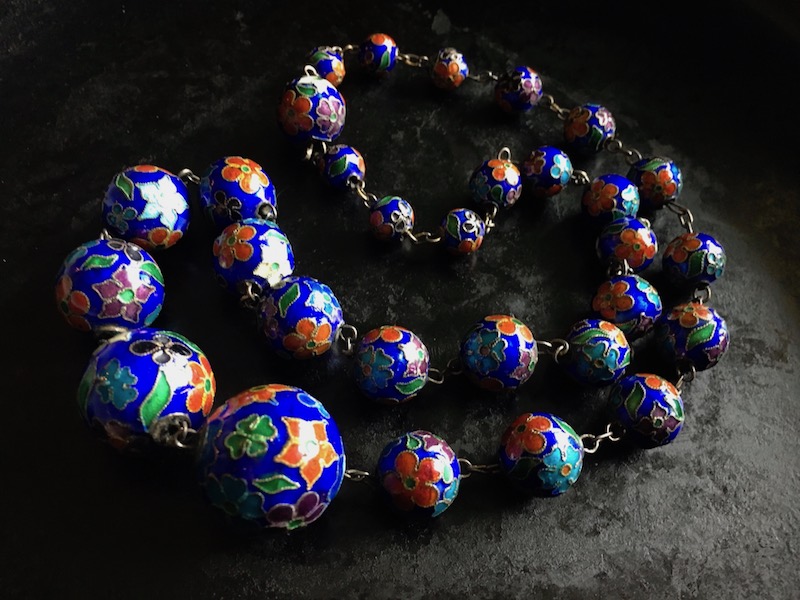 © Copyright 2018
All rights reserved by Bead Collector Network and its users
Followups