Posted by: TASART

Post Reply
10/09/2015, 19:33:11
OK, I was curious as to why I was NOT allowed to respond to a post on another forum?
see: "experts such as "BEADMAN / TASART /" are not welcomed to discuss or comment in this thread"
I had never had any interaction with the person posting or making the remarks, so it piqued my interest.....simple deductions led me to find some odd goings on here on BCN related to the Asian Art Forum....seems our new friend lapzz and the Asian Forum poster Shikra may possibly be one and the same person!
I welcome all new forumites and I always encourage searching for the truth in bead information by all interested collectors....I also saw no one from this forum harassing or bullying lapzz.....please see the pictures below for some interesting side by side comparisons of photo technique and choice of backgrounds.....I still welcome you but I am concerned that there may be some ulterior motives behind the request for Admin to remove and delete. Just seems really curious???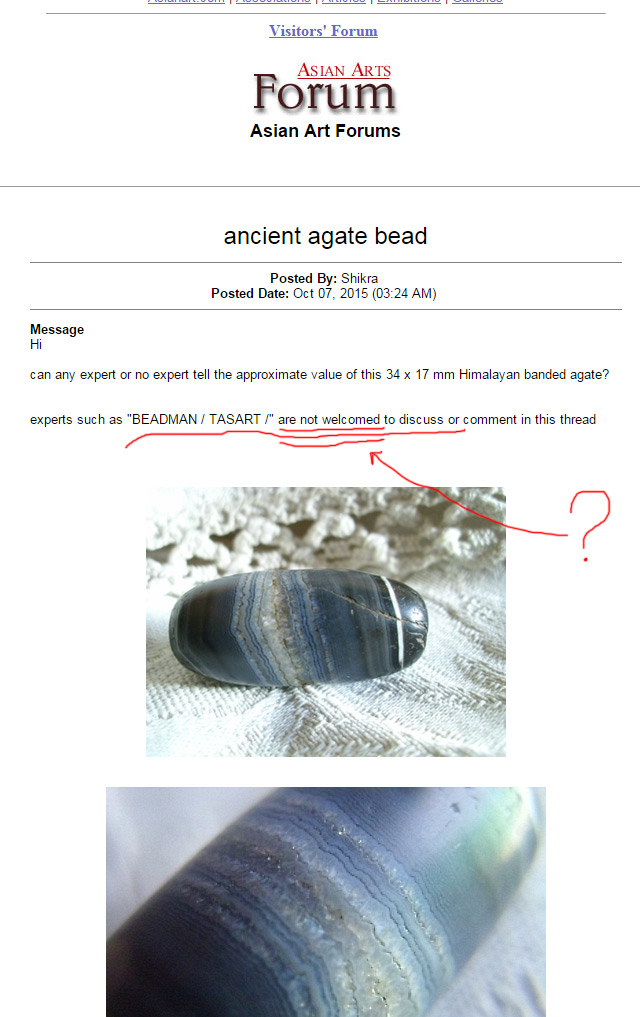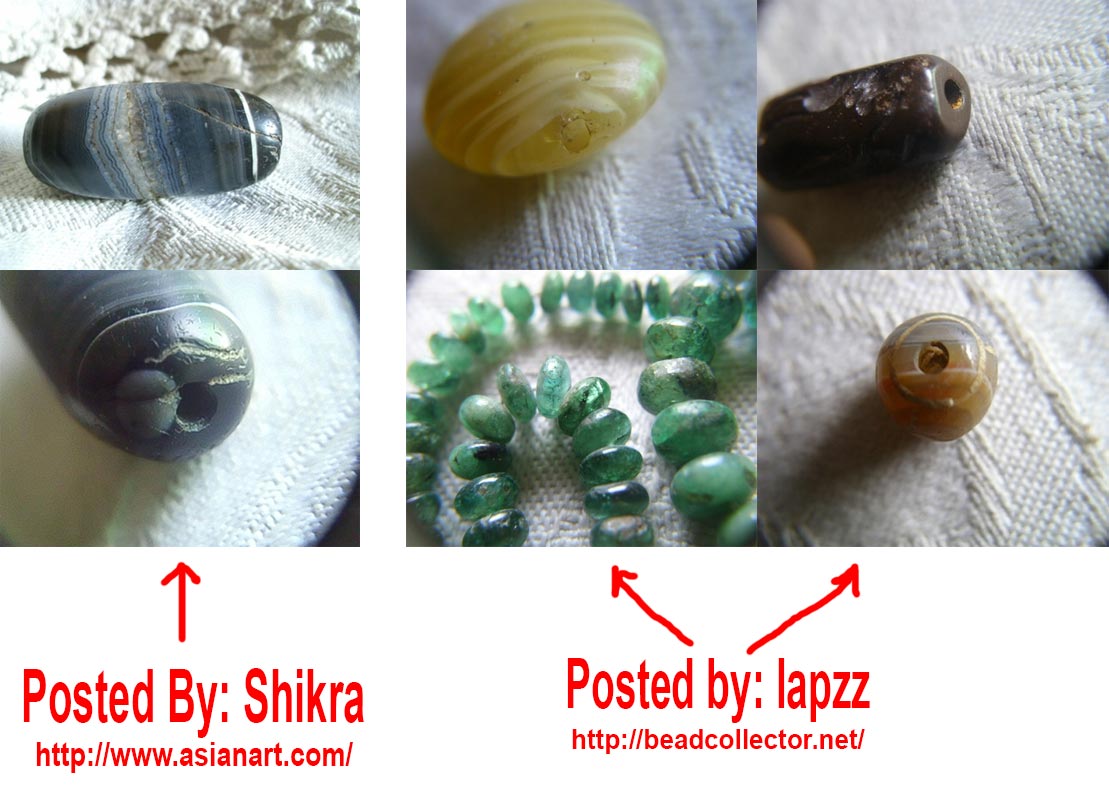 © Copyright 2015 Bead Collector Network and its users
Followups