Posted by: lindabd

Post Reply
11/21/2017, 14:50:45
Thank you for having a look.
My curiosity goes to the difference between the gilt banded section as it appears on these beads, and the gilt trailed decoration - which also appears on the attached beads and is the sole technique used in the graduated ones. The gold appears on the top surface of the trail which could certainly have happened when the glass was molten and presumable picked up what was on the surface of the hot bead... but why would some of the gold surface wear off, whereas a distinct band of gold does not? Does a resist of some kind come into play?
The more one looks, the more impressive these things are.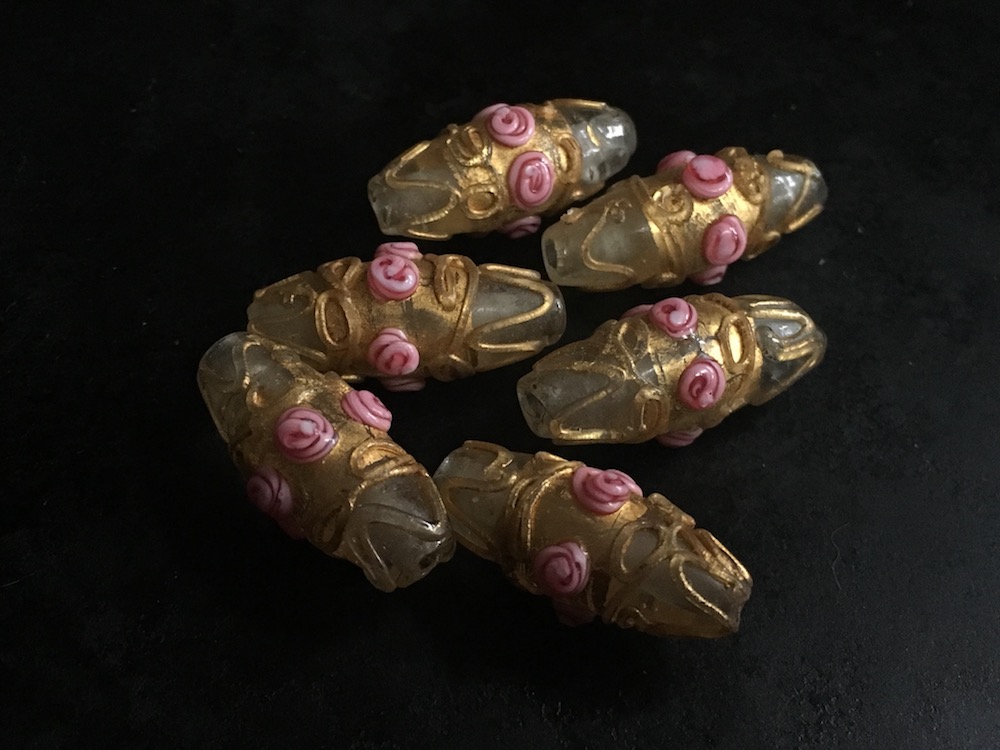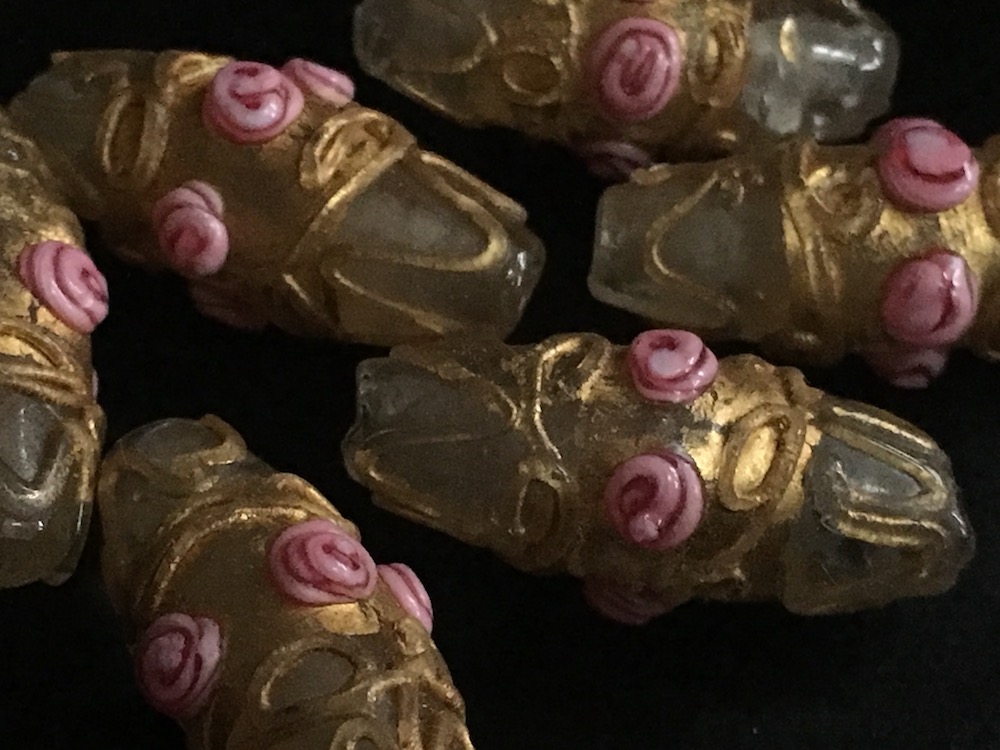 © Copyright 2017
All rights reserved by Bead Collector Network and its users