Posted by: karavanserai

Post Reply
11/06/2017, 03:18:21
Hi ,my friend Karen got lucky on one of her flea market expeditions: 3 bracelets made of glass molded beads, all featuring flowers, remeniscent of the carved coral ones. One of them has clear glass beads featuring what seems to me Thai temple dancers (or...?.
Does anyone know where these were produced? Czech or Chinese or.....
Sorry forgot to ask the dimensions, but my best guess is they were about 30 mm high.
Thanks for your help.
In real the blue is more purple, the pink a bit stronger.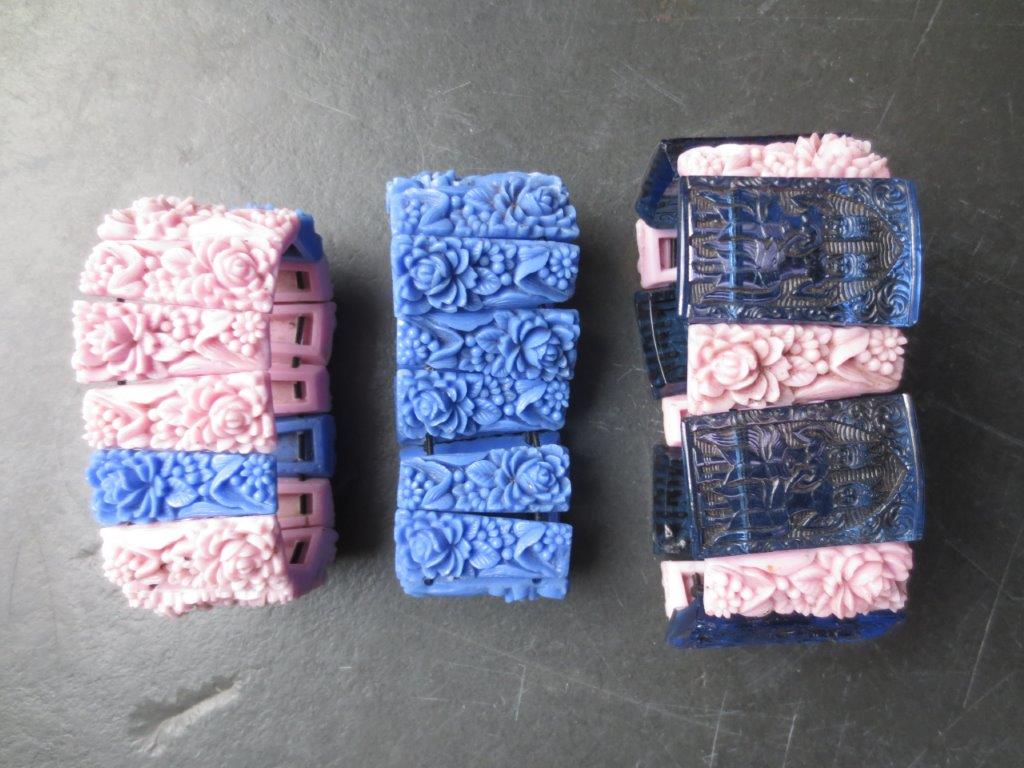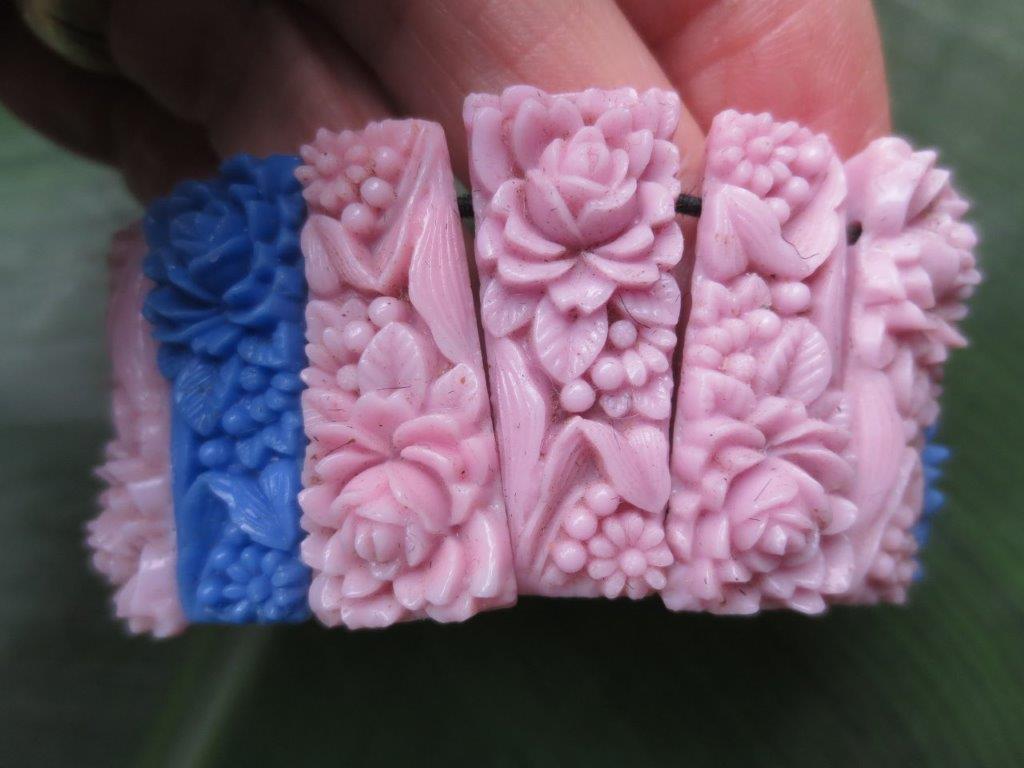 martine
© Copyright 2017
All rights reserved by Bead Collector Network and its users
Followups