Posted by: kika

Post Reply
10/31/2017, 06:24:30
I found a necklace in my collection and a page of the book which can answer to your question: "ce sont des perles ornées faites d'une très fine argile dont le diamètre maximal n'atteint pas un centimètre..."
"There are ornate beads made of a very fine clay whose diameter does not exceed one centimeter.
On my necklace, you see too brass beads". page 47
I think the beads of the necklace of the auction can be weights, not sure beads. But the work is quite different in the fineness of the work from one site to another as I say below.
My necklace proves they were very fine clay beads and I have many small thin bronzes as amulets.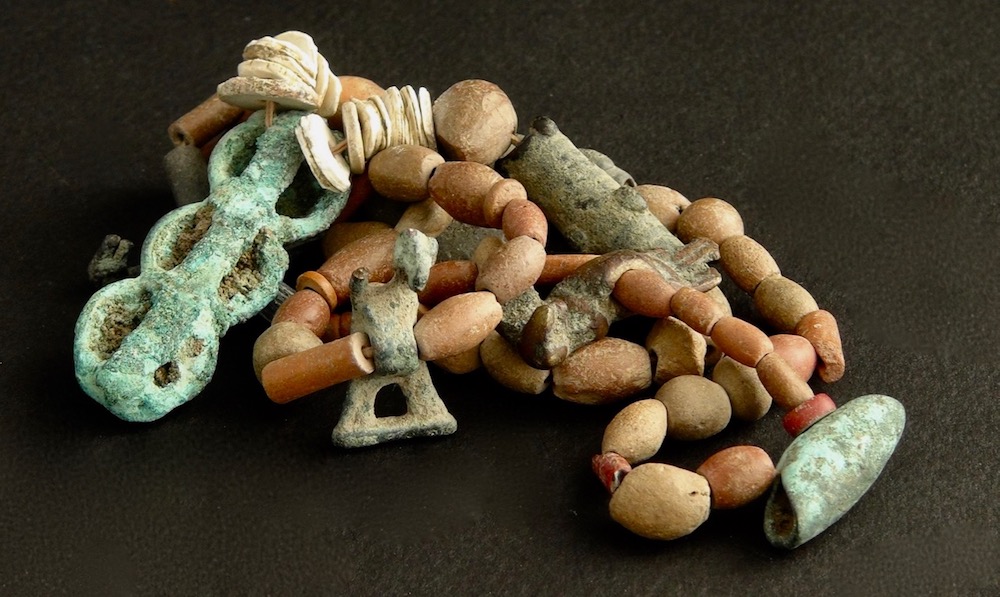 kika
© Copyright 2017
All rights reserved by Bead Collector Network and its users