Posted by: lindabd

Post Reply
09/25/2017, 08:20:11
Good morning!
These beads are quite large. They graduate from 2.2cm to 2.8cm across. They all have 6 curved facets and an overall onion shape.
They appear to me to be some kind of horny black coral - but I have never seen black coral beads anywhere near this size, nor have I seen this shape in another material.
They are glossy and lustrous with random pockets some of which contain the nub of a branch, some of which are empty.
Has anyone seen their like before?
They are strung on a nylon cord with raw looking amber chips between.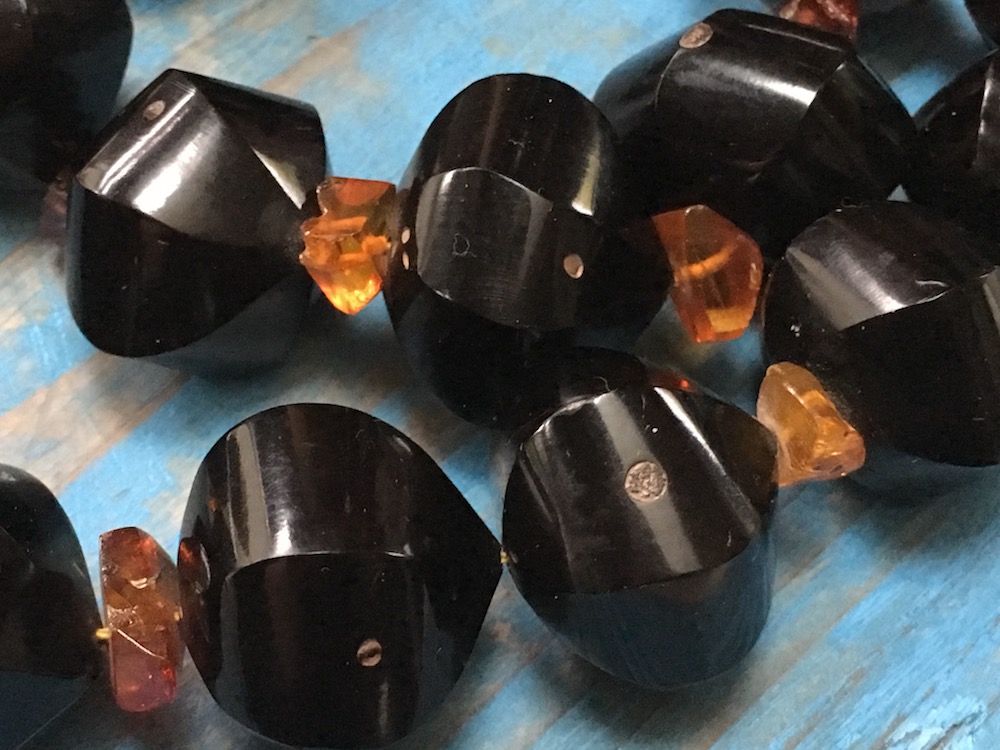 © Copyright 2017
All rights reserved by Bead Collector Network and its users
Followups