Posted by: beadweyr

Post Reply
04/20/2017, 05:43:38
Like I said until I have it in hand it is harder to tell but these are my reasons.
First I had the beads below that JP thought were also Venetian and there are similarities.
Second, Through my own personal observations I have found and seen other non trade bead Venetian's with a matte finish and the way the white is deteriorating on the beads to me is very characteristic of the type of ware I have seen on Venetian glass.
Third is the overall look of the beads to me just looks correct style color shape, call it the gut feeling.

As with anything we buy these days there is the possibility of modern replication. It is always hard to prove that a bead we have not seen before is old.
Once I have the beads in hand and can take a good look at them and feel the weight I will have a better sense of them.
I posted them here in the hopes some one may have seen them before and could help verify the beads origin and also to get the opinions both for and against them from people that I respect.
If I get them in hand and they turn out to be obviously new then it is a lesson learned, if not then I will be very happy.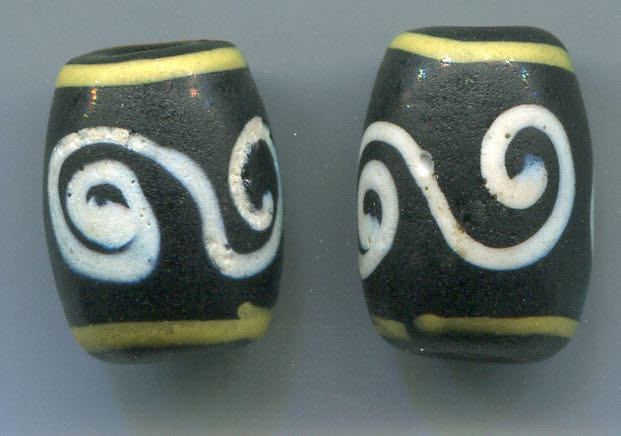 © Copyright 2017
All rights reserved by Bead Collector Network and its users
Followups